I'm Emmanuel Robinson:
SEO Content Writer
Welcome to my portfolio.
As a seasoned blogger, content writer, and marketer, I've had the pleasure of working with a variety of clients and helping them to achieve their content goals.
SEO Content Writer & MBA Graduate
Writing Content with a touch of Creativity
Highly motivated and experienced SEO content writer with a degree in Economics and an MBA in Marketing. Strong background in creating engaging and effective content that helps improve search engine rankings and drive traffic to websites.
If you are looking for a SEO content Writer, then feel free to hire me.
I'm passionate about creating high-quality, well-researched content that is tailored to your specific needs and goals. My approach is to work closely with our clients to understand their unique voice, branding, and goals so that I can create content that truly resonates with their target audience. 
With my expertise in SEO writing, I can help your business reach new heights by improving your search engine rankings and driving more traffic to your website. Thank you for considering my services and I look forward to working with you!
What Services I'm Providing
Here are some of the services I offer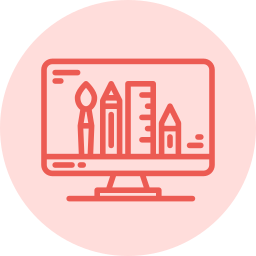 My content writing service is designed to help you effectively communicate your message to your target audience.
I specialize in creating high-quality, engaging content that is tailored to your specific needs.
From blog posts and articles to website copy and social media content, I will help you connect with your audience and achieve your goals.
My digital marketing service is focused on helping you increase your online visibility, attract more customers, and grow your business.
I also offer a wide range of services, including search engine optimization (SEO) and social media marketing.
Develop a customized strategy that meets your unique needs and delivers measurable results.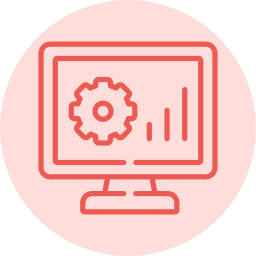 WordPress Website Development
WordPress website development service is designed to help you create a professional, functional, and visually appealing website that represents your brand and engages your audience. 
Whether you need a simple blog or a complex e-commerce website, we can help you design and develop a customized WordPress website that meets your unique needs. 
Here Are Some Of My Work Experience.
When it comes to travel content writing, I believe that the key to success lies in creating content that is both informative and engaging. With over 300+ SEO blog posts and articles related to travel and visa processing under my belt.
Wrote over 500+ SEO blog posts and articles related to Lifestyle, News and Current Affairs, BFSI, IT, Software and App development, Travel & Hospitality, Health care and Wellness, Career and Education, Marketing & Advertising.
If you're looking for a talented SaaS Content Writer to help take your startup to the next level, I would love to hear from you. Please feel free to contact me .
Digital Marketing Consultant
Ecommerce Website  design & creation, Content writing, SEO
Digital Marketing Consultant
Website design & creation, Content writing, SEO, Google Listing.
Here Are Some of My Works:
Emmanuel Robinson is an experienced SEO content writer and marketer with a focus on travel writing. He has worked with numerous companies and
As a SaaS Content Writer for Suitejar my responsibilities and achievements include creating SEO content that helped drive traffic and increase.
Looking for an experienced e-commerce website designer, content writer, and SEO expert? Look no further. With my skills and expertise, I helped
Ready to bring your ideas to life with compelling and captivating content? Let's work together and make your brand stand out from the crowd